Runemagick
Runemagick is an underground band from Sweden. Many of our listeners labels us in the death/doom genre.
Stream/download Runemagick: Bandcamp, Spotify + many more digital platforms. We are grateful to those who support us at bandcamp or buy merchandise, LP, CD and tapes. Thanks for your support!
//Runemagick
---
Updates
For rolling news and updates check our instagram @runemagickofficial or facebook @runemagick or facebook group.
The latest album "Into Desolate Realms" was released on LP, CD (High Roller Records) and MC (Nirucon Productions) in 2019.
---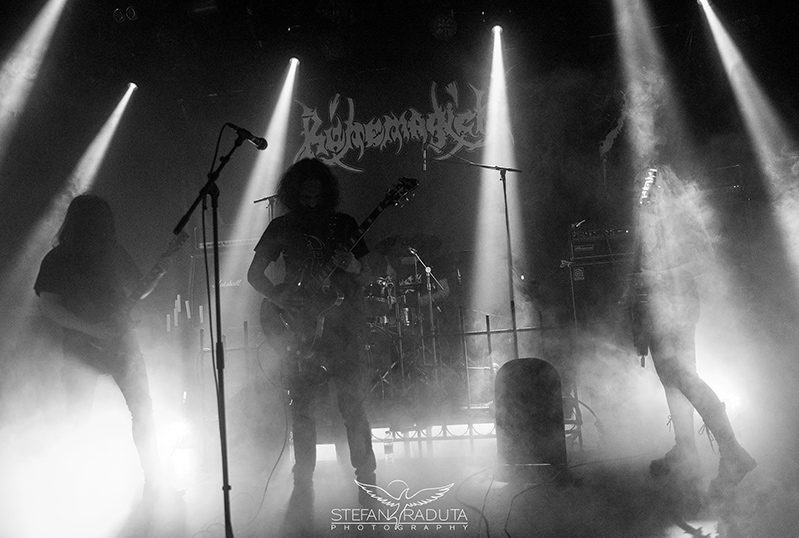 Line-up
Nicklas Rudolfsson - guitar and vocals | web: nirucon.se | instagram: @nirucon
Emma Rudolfsson - bass guitar | instagram: @emmagick
Daniel Moilanen - drums | instagram: @mojjoficial
Jonas Blom - guitar | instagram: @jonasblom1350
---
Discography
To be updated...
Until then go to this page.
---
Links and resources
Official merchandise: Bandcamp, Nirucon Productions, High Roller Records
Stream/download: Bandcamp, Spotify (+ many more)
Official online accounts: Instagram, Facebook page, Facebook group
Promo files: Logo, Band photo 2019, Band photo 2018
---
Contact
E-mail: mail@runemagick.se